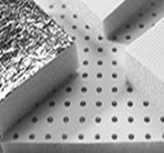 SOLIMIDE®  TA-301
SOLIMIDE

®

 TA-301 is utilized mainly in the marine, commercial and industrial markets. Marine vessel applications include acoustic and thermal insulation for hulls, bulkheads and overhead, as well as beam wrap, duct wrap/liner, pipe wrap, ceiling panels, stack insulation and hangar deck insulation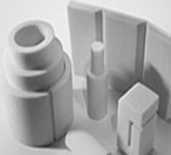 SOLIMIDE®  AC-530 and AC-550
SOLIMIDE

®

 AC-530 and AC-550 are aerospace grade products used by major aircraft manufacturers including Boeing, Airbus, Bombardier, Embraer and others. Fuselage, air conditioning duct and equipment insulation are just a few of the applications. They are also used in spacecraft applications where minimal offgassing/outgassing is critical and as expansion/contraction joints and pipe shoes for pipeline applications, including olefin production and petrochemical facilities.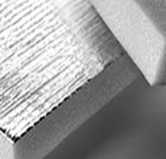 SOLIMIDE®  CR-650
SOLIMIDE

®

CR-650 is designed for railway transportation vehicles including high speed trains, large metro systems, airport trams, streetcars and locomotives. Applications include sidewall and ceiling insulation, heating and air conditioning duct lining and mechanical areas.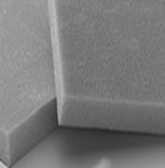 SOLIMIDE®  HT-340
SOLIMIDE

®

 HT-340 is used across all industries in applications that require the highest temperature resistance of +300ºC (575°F). High temperature pipes and ducts, ovens, night storage heaters, as well as numerous high temperature areas on aircraft and spacecraft use SOLIMIDE® HT-340 foam.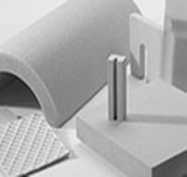 SOLIMIDE®  Densified
SOLIMIDE

®

 Densified HT and Densified TA are utilized in commercial and industrial markets when enhanced mechanical or thermal properties are required. Applications include gaskets and tubing for sensitive instrumentation, rugged utility laptops and containment core insulation in nuclear power plants.